Profile BINUS online Learning Palembang
BINUS University Learning Community
BINUS University tidak hentinya berinovasi. Inovasi terbaru BINUS University adalah pembukaan BINUS University Learning Community (BULC) di beberapa kota di Indonesia, salah satunya adalah di Palembang.
Launching BULC Palembang diadakan pada tanggal 5 Desember 2015 yang dibuka oleh Rektor BINUS University Prof. Dr. Ir. Harjanto Prabowo, MM. Launching BULC Palembang juga dihadiri oleh CEO Bina Nusantara Ir. Bernard Gunawan, anggota Board of Management Stephen Wahyudi Santoso, BSE, M.SIST dan George Wijaya Hadipoespito, M.Sc, MBA, Koordinator Kopertis Wilayah II Prof. Dr. Diah Natalisa, MBA serta Kepala Sekolah SMA dan orangtua mahasiswa.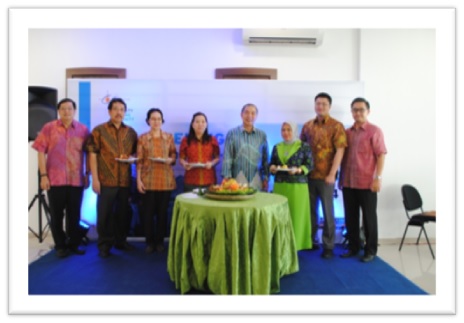 Gambar 1 Launching BULC Palembang
Serangkaian acara menyertai Grand launching tersebut diantaranya adalah student workshop, teacher workshop, OSIS Gathering dan Industri Gathering. Acara Student Workshop mengundang siswa – siswi SMA di wilayah Palembang dengan berbagai topic workshop , diantaranya 1) Social – Media – The road to Fame and Fortune; a glace at Search Engine Optimization, 2) Empowering your mind through Games Application Technology ; 3) Intro to Control System for Robot; 4) Product Design and Engineering.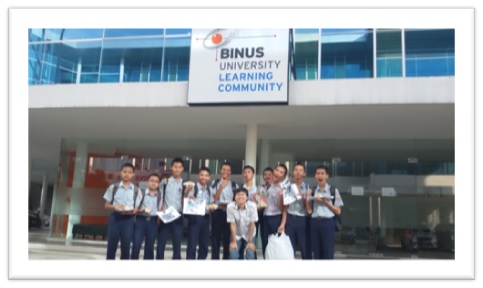 Gambar 2. Student Workshop
Workshop bagi guru juga diadakan dalam rangka meningkatkan kompetensi guru – guru, dengan tema workshop yang diangkat 21st Century Teacher : shifting the paradigm. Untuk meningkatkan motivasi siswa yang tergabung dalam OSIS, maka diadakan OSIS Gathering dengan tema Be All You can Be, dan dalam Industri Gathering diadakan seminar dengan tema "Die or Innovate".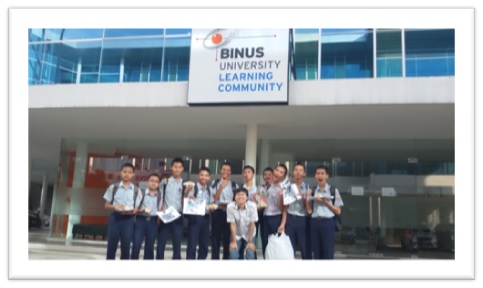 Gambar 3. OSIS Gathering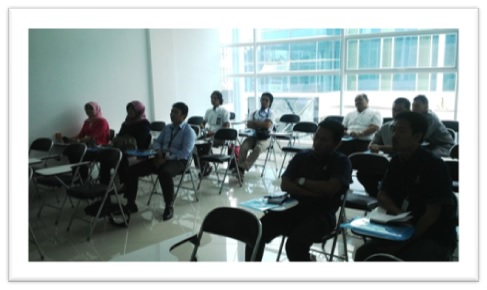 Gambar 4. Industry Gathering
Sebagai salah satu pusat kegiatan BINUS di Palembang, maka acara Alumni Gathering juga diadakan sebagai bagian dari rangkaian acara launching serta memperkenalkan BULC sebagai tempat bagi para alumni untuk berkumpul dan berkontribusi dalam pendidikan.
Kegiatan yang diselenggarakan oleh BULC adalah sebagai berikut : (1) Perkuliahan Pendidikan Jarak Jauh; (2) Penerimaan Mahasiswa Baru untuk BINUS University Jakarta; (3) Seminar / Workshop / Pelatihan untuk Siswa-siswa SMU di kota Pelambang dan sekitarnya; (4) Seminar / Gathering; (7) Community Services (Pengabdian Kepada Masyarakat)
Dengan adanya BULC ini dimungkinkan juga apabila mahasiswa peserta Pendidikan Jarak Jauh apabila diharuskan tugas keluar kota dan bertepatan dengan waktu ujian ataupun perkuliahan Face to Face, maka dapat datang ke BULC terdekat untuk mengikuti kegiatan tersebut. Sistem Pendidikan Jarak Jauh ini memungkinkan mahasiswa yang berada diluar kota dapat mengikuti perkuliahan secara efektif dan efesien, serta selangkah lebih dekat dengan tujuan BINUS University yaitu mencerdaskan kehidupan bangsa.
Alamat BULC Palembang :
Jl. Letda A. Rozak No. B3 & B5
Rukan Taman Harapan Indah
Telp : 0711 – 56 26 222
Fax : 0711 – 56 26 666
Email : pmbbolpalembang@binus.edu